When I first returned to Christ in 2000, I was homeless for the second time. Had my baby girl with me and my 2 sons had to remain with their dad. I was bouncing around from place to place but kept visiting the church.
This Pastor was different from some of the other Christians i had known as young girl. The Pastor did not preach hell to me because I was smoking cigarettes and wearing pants. He was kind and led by the Holy Spirit. He prayed for me and tried to help me.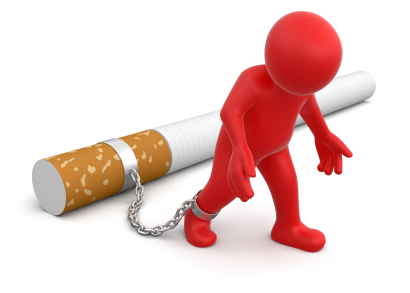 As time went by I watched how he laid hands on people and they would drop. So, I wondered why I never fell and wanted to experience it. I had been a smoker for 17 years at that time and desperately wanted to quit, I think. Sometimes could not breathe most of the time. Also, I was constantly rushed to the E.R. with asthma also.
I was a mess physically, but spiritually I knew that I had to quit smoking. Because I wanted the spiritual gifts God had for me. I smoked about two packs a day but slowly began to cut down. In addition, I would keep track by writing the number of cigarettes I smoked on the box.  Gradually, I began to smoke 2-3 times out of the same cigarette.
I constantly cried to the Lord to help me quit smoking.  At times, I would get angry and throw them out then minutes later nose dive into the trash for them. The Pastor prayed and encouraged me while allowing the Holy Spirit to do its work. However, I tried for three years to quit smoking then one day it happened.
The Moment I finally Quit Smoking
As I sat in church and listened to the preacher while thinking about a smoke, he called me up. I went up thinking it's just another prayer when he said "there is something binding you and not letting you receive your blessing".
He was a preacher from another country and did not know me but God did.  The Pastor told me to lift my hands and asked everyone to stand. He told them to yell Out! on the count of three. 1..2..3.. Out! and I dropped. They yelled again and the Holy Spirit took over and shook me. I was on the ground for about 15 minutes.
I felt nauseous when I got up. When the service was over I walked out and threw my cigarettes out. Liberated for thirteen years now. I have my apartment and my kids which are now men and my 2 daughters.  Thanks to God, I am blessed to have walked into a church where the Holy Spirit is the guide. Praise The Lord!
Philippians 4:13 " I can do all things through Christ who strengthens me".
It says ALL not some Hallelujah! God bless you all
Related Prayers and Articles On quitting smoking
Prayer Request for Myself, Friends and Family